LAS VEGAS LIFTED TRUCK CENTER - FAIRWAY CHEVROLET TRUCK MEGA STORE
Fairway Chevrolet Truck Mega Store is known as a the Las Vegas source for trucks, but did you know that applies to lifted trucks? Everyone knows that guys (and lots of gals) enjoy modifying their pickups. Truck kits are either for utility-to customize your pickup to enhance its intended purpose-or cosmetic to enhance its look.
Utility modifications are usually purely practical. For instance, light kits will widen your range of vision when you're driving in the woods or fields at dusk, and fog lights are helpful if you drive in the foggy season. As for the right amount of lift, a 2-, 4-, or 6-inch lift kit (or more) will provide you with more clearance for driving in rough conditions. And how much lift do you want even if you are just driving on city streets? That all depends on you.
Elements such as window tint, fog lights, running boards and lift are personal preferences, so at Fairway Chevrolet Truck Mega Store, we give you the tools to pick the best modifications for your vehicle.
DSI warranties all of its parts, accessories, and labor against manufacturing defects and/or premature failure for 3 years/36,000 miles, whichever occurs first from the "in-service" date of the vehicle. In short, should anything go wrong with any part or accessory supplied by DSI, we will replace that part or accessory free of charge.
Liftshield - Limited Powertrain Warranty
Mirrors Factory Powertrain duration and mileage
( 5 year /60k or 5 year /100k)
Covers Major Powertrain Components (See warranty contract for specific coverage).
Valid at ALL Factory Authorized Dealerships.
Coverage activated in the event the OE Warranty is denied due to a failure caused by a DSI installed accessory or component.
Dealership is paid directly so you're never waiting on reimbursement.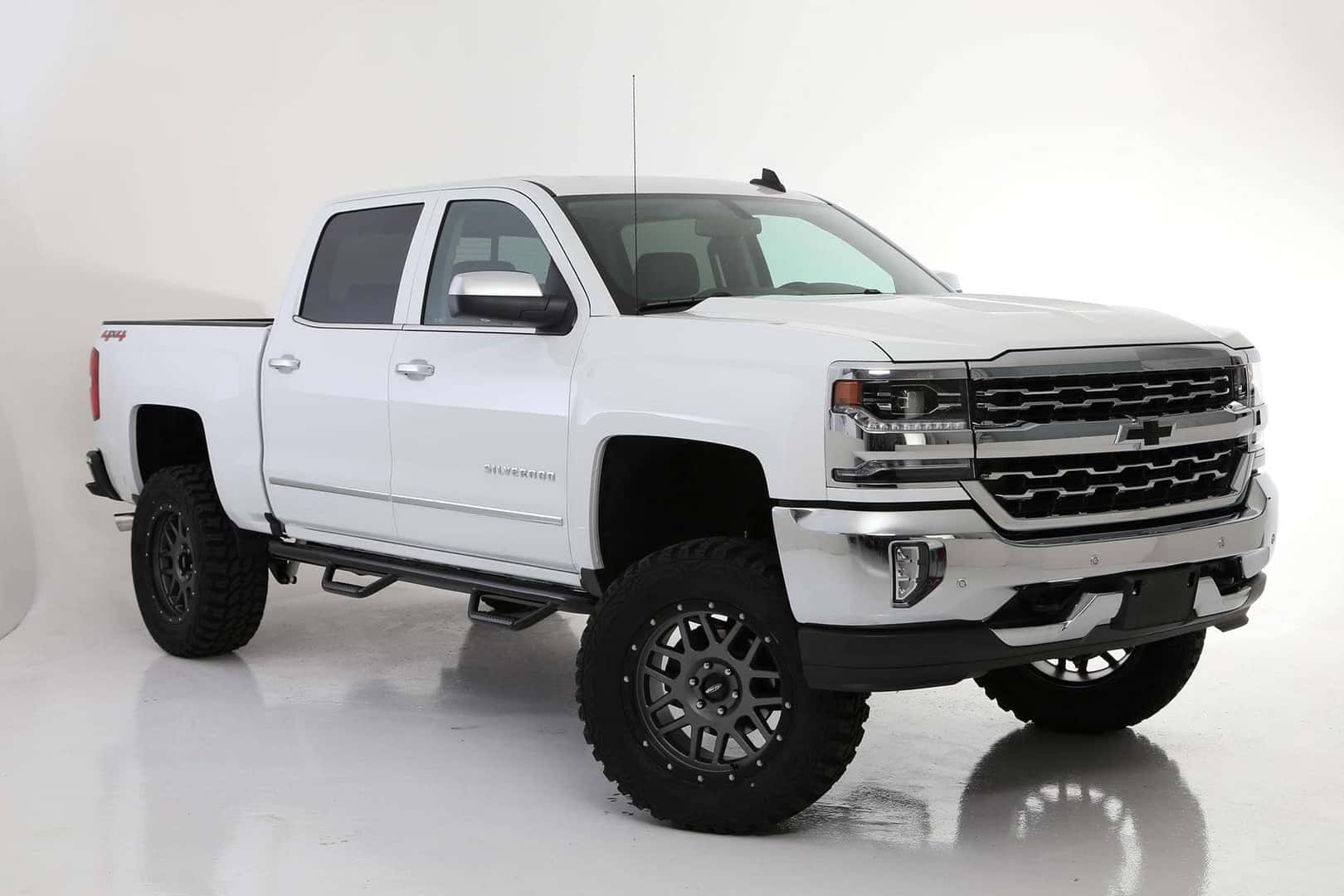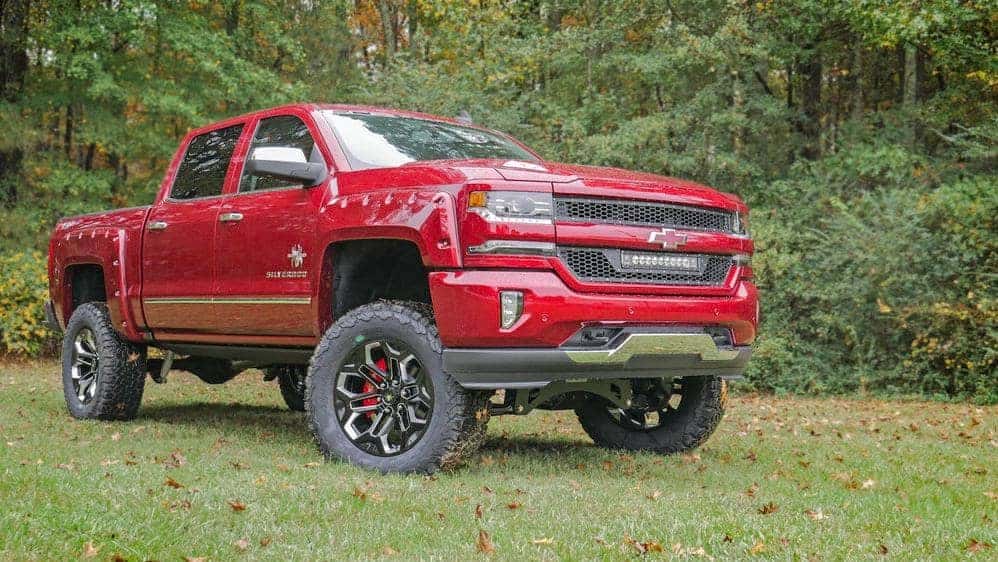 The following features are standard with all of the Black Widow customizations
3 Year/36,000 Mile Warranty
6" Fabtech Lift Kit And Suspension
20" Custom Black Widow Wheels
35/12.5/18R20 Mickey Thompson Tires
Front End Alignment
Calibrated Tire Sensors
Hypertech Spedometer Calibration
Custom Stitched Headrest
CHrome Door Handles
Chrome Mirrors
Custom Black Widow 5" Nerf Bars
Custom Black Widow Bull Bar
2 KC 4" Off Road Lights
Southern Comfort Custom Fender Flares
Glass Pack Performance Exhaust
Dual Black Exaust Tips
Custom Black Widow Badging
Custom Souther Comfort Bading
Window Tinting